Source: Syfy
schedulebot
[
NOTE: Syfy schedule subject to change(s)
]
DANNY TREJO - FROM DUSK TILL DAWN MOVIE MARATHON - 31 DAYS OF HALLOWEEN - VIDEO: MOVIE TRAILERS - ON SYFY - SCHEDULE FRIDAY, OCTOBER 19, 2012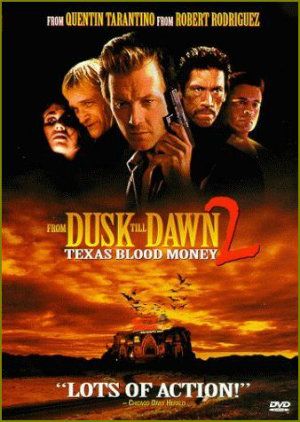 04:00 PM
From Dusk Till Dawn 2: Texas Blood Money
-
Syfy Premiere!
A bank heist in Mexico goes awry when the robbers start turning into vampires. Lame sequel lacks
Quentin Tarantino's
pen.
Cast includes
Last Resort's
Robert Patrick, Bo Hopkins, Duane Whitaker,
NCIS'
Muse Watson, Brett Harrelson,
Major Crimes'
Raymond Cruz, Danny Trejo, James Parks, Stacie Bourgeois, Maria Checa,
White Collar's
Tiffani Thiessen and
Burn Notice's
Bruce Campbell.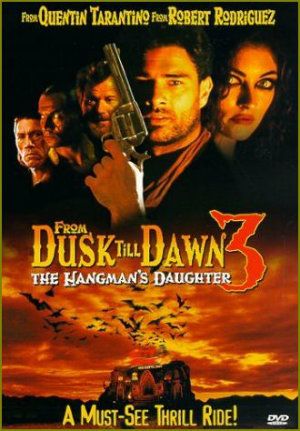 06:00 PM
From Dusk Till Dawn 3: The Hangman's Daughter
-
Syfy Premiere!
Prequel set in 19th-century Mexico, with Ambrose Bierce (
Michael Parks
) tracking an escaped killer (
Marco Leonardi
) to a vampire-infested brothel.
Cast includes Marco Leonardi, Michael Parks, Temuera Morrison, Rebecca Gayheart, Ara Celi, Lennie Loftin, Sonia Braga, Orlando Jones, Danny Trejo and
Mob Doctor's
Jordana Spiro.
CLICK HERE TO VIEW THE FULL HORROR MOVIE MARATHON SCHEDULE ON SYFY ON OCTOBER 19, 2012